This dreamy, waterfront community might just be the location for your next home
Royal Palm Yacht and Country Club is famous for its luxurious coastal living. It is also known for its bold and illustrious mansions showcasing various architectural styles. From Mediterranean to Contemporary, here are a few of the architectural styles you can find while looking for your next home in Royal Palm Yacht and Country Club.
Mediterranean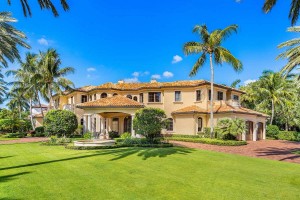 Mediterranean-style homes are especially popular in warm climates, so it's no surprise that you can find this warm and inviting style within Royal Palm Yacht and Country Club. Mediterranean-style homes are perfect for those who desire a more traditional and inviting atmosphere. Here, you will typically find tile roofs, arched windows and doorways, European-inspired gardens, and wrought-iron balconies. The interior of these homes often consist of open floor plans, high ceilings, plenty of natural lighting, and an emphasis on indoor-outdoor living—perfect for mixing up a pitcher of sangria. This sleek design will make you feel like you are on the cliffs of Italy.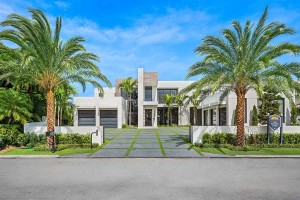 Modern
If Mediterranean isn't your style, perhaps you're more of a fan of modern design. Modern-style homes originated in the late 19th century, introducing the concept of a more sleek and simplified design. Modernist architects desired to build homes that stripped away unnecessary frills and emphasized functionality. Modern homes often comprise asymmetrical features with crisp lines and large glass windows. Metal and steel are often incorporated into the design, thoughtfully reiterating simplicity in each element. Another signature component of modern-style is its large open floor plans, making this the perfect design to entertain family and friends.
Contemporary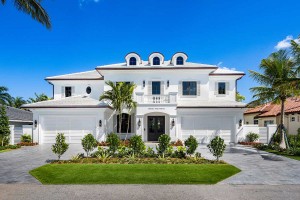 If your dream home is contemporary-style, you can also find it here. Like Mediterranean-style homes, contemporary-style highlights indoor-outdoor living. For those who enjoy hosting social gatherings, a contemporary-style home might be the perfect fit for you. Contemporary homes share many overlapping qualities with modern homes, but they are still unique in their own way. Here, you will find large windows, rounded forms, curved lines, often mixed materials on the exterior, and bold, geometrical shapes. The interiors of contemporary homes are fresh and sophisticated, paying special attention to color and space.
If you are interested in purchasing a house in Boca Raton's premier waterfront community, contact Royal Palm Properties today. As some of the most sought-after real estate agents in the area, Royal Palm Realty will help guide you through the home-buying process so you can find your dream home!