Delicious food, fantastic service, and unbeatable views of the water
Every meal tastes better when paired with scenic views. Boca Raton is home to tons of restaurants sitting along their famous waterfront–many close to the Royal Palm Yacht & Country Club–where delicious cuisine is served amidst the sights and sounds of the waterway.
Whether it's a special dinner, romantic date, or quick bite, any outing can be elevated to a whole new level when enjoyed by the water. Add these four wonderful restaurants to your "must-try" list. You won't be disappointed.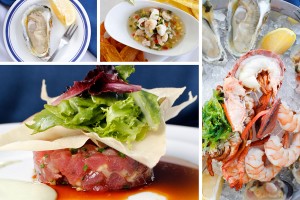 999 E Camino Real
With a gorgeous blend of Lake Boca, the Intracoastal Waterway, and the Atlantic, the views at Waterstone Bar and Grill are absolutely captivating. This seafood restaurant is serving up the freshest catches of the day in a relaxed and laid-back environment.
Located in the Waterstone Resort & Marina, locals love the specialty cocktails and extensive raw bar. The menu is creative, eclectic, and full of international inspiration. The chef's special Asian Ahi Tuna Salad is a must-have.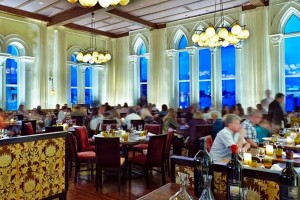 501 E Camino Real
Nestled into the renowned Boca Raton Resort, Lucca is an ultra-luxurious restaurant focused on Tuscan and Mediterranean cuisine. The grand dining room is stylishly designed to make guests feel absolutely regal, with towering ceilings and arched windows looking out over the Intracoastal Waterway.
Lucca features a unique open-arched kitchen, and all the glorious aromas from spices and herbs waft through the dining room. Wine connoisseurs enjoy their award-winning wine list full of rare wonders from around the world. Herb-marinated olives are a popular appetizer alongside their famous eggplant rollatini.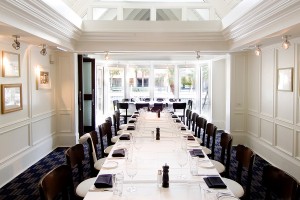 7940 Glades Rd
For a completely nautical atmosphere, City Fish Market is a local favorite. Indoor and outdoor dining options are decked out in luxurious white and blue aquatic decor, perfectly blending into the views of Lake Boca.
This seafood restaurant focuses on relaxation, rejuvenation, and having a good time. Their world-class service gladly attends to guests' every desire, making sure they are enjoying their time. Open for lunch on the weekdays and dinner every day, don't miss trying their flounder grenobloise or fresh catch of the day.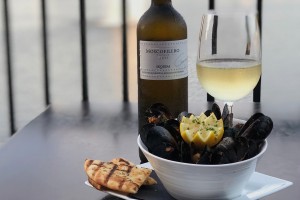 6877 SW 18th St
Rafina Greek Taverna is a hotspot for traditional Greek cuisine and delicacies. Have a drink and relax on the outdoor patio facing the beautiful Lake Boca. This relaxed fine dining spot provides cutting-edge luxury service in a cool environment. The restaurant focuses on freshness and sustainability, so you can be confident that everything on your plate is not only good for you but also good for the environment.
With an artful array of cocktails, residents love coming here to savor their favorite drink and enjoy the captivating views. Serving brunch, lunch, dinner, and dessert, Rafina Greek Taverna's menu skillfully combines Greek classics with American fare. The baklava pancakes are heaven on a plate, and the double lobster paella keeps guests coming back again and again.
Bon appetit! For more information about the area's vibrant culture, check out our blog. If you're interested in purchasing a waterfront home or are interested in exploring your options in regards to other Royal Palm Yacht & Country Club properties, contact us today.